We've located and posted the original demo for the Orpheus tune Lesley's World, written by Lesley Miller and her father, Bernie Miller. Check it out here.


---
We're just finishing up the Stephen and the Snake Band CD; it's in post-production and graphic design, and will be out soon. Snake is also working on a solo CD set, which will include songs and stories. This one is also in post-production for the most part; a couple of supporting instruments have yet to be added. Snake is also lead producer on Michael Gutierrez-May's album Firefly In A Jar Of Emotion, still adding backing tracks at the moment. The S&S Band album is being recorded at Sleestack's in Hull; Snake and Michael are recording at Knewts in Pomfret, CT.


---
The official DVD release of Moonwalkers is out. The New York Times really panned this movie; the reviewer said that it was "the least funny comedy" he had ever seen. Our opinion: it's really awful. We can't imagine why anyone would have invested money to produce it. Don't waste your time.


---
Recently got the word that the official US release date for the movie Moonwalkers is January 15, 2016. Scroll down for more details.
---
IMG has released another in its Parade Of Broken Hearts series of compilations. Volume 6 includes Whiskey Waltz by Stephen and Brown Arms In Houston by Orpheus. Check it out!


---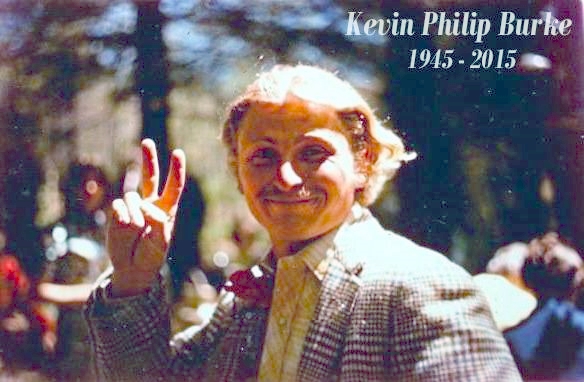 We just learned of the passing of an old friend and one of Stephen's old bandmates. Kevin "K.P." Burke, who was an occasional member of Two Foot Lamb Door and the second incarnation of Orpheus, passed away on June 18 of 2015. K.P. played harp on several of the tracks on the fourth Orpheus album (the Bell album). We've posted a live track of Black Beauty by Two Foot Lamb Door, performed at UMASS in 1970, on which K.P. plays harp. From all accounts, he will be sorely missed, not only by friends and family, but by many members of the community of Charlestown RI as well. Rest in peace, friend.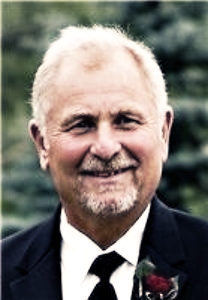 ---
Still another cover version of Can't Find The Time has turned up. This one, recorded by Pastimes around 1971, is a very interesting a cappella version. Listen to a clip here (scroll down; they're alphabetical by artist)).


---


Way back in 1963, when President Kennedy was assassinated, Tom Zagryn and Snake co-wrote and co-produced a record called The Man. This was a tribute to JFK. They reunited the folk trio of which Snake had been a part, called variously the Wanderers and the Minute Men, and recorded the song, plus a flip side, in the cellar game room of WPI's Lambda Chi Alpha fraternity on an old monaural Webcor tape recorder, with the group clustered around two mikes. They then drove to Philadelphia, where they placed the tracks with Swan Records, a major indie label of the time. The record was released internationally, attributed to the College Boys, but achieved only moderate success in Europe and none in the US. In 2006, the Swan catalog was bought out by a British company called Rollercoaster Records, which began to reissue the catalog for digital download. In 2015 Rollercoaster successfully placed The Man in a cinematic film called Moonwalkers, starring Ron Perlman and Rupert Grint. Produced by a French firm, Partizan Films, it had its debut on March 14 of 2015 at the South By Southwest Film Festival. The official theatrical release is scheduled for August 5 of 2015.

Imagine that - fifty-two years later, a record made in a cellar on a beat-up old tape recorder is actually in a movie! What a kick!

Update - the official US release of Moonwalkers is scheduled for January 15, 2016!


---
We've discovered and acquired another cover of Can't Find The Time, this one a 2013 recording by Richard Walton. Listen to it here.


---
Folk artists Andy and Judy Daigle have released their third CD entitled Follow Your Dream. Snake was able to lay down bass tracks for six of these songsbefore going down for emergency surgery. Check out audio clips here.


---
Snake went down for maor surgery at the beginning of February and, inasmuch as he's the webmaster for this site, there haven't been any new postings for a while. He's now able to move about and has access to his computer, so more material will be forthcoming. The first new posting is a couple of songs from Roslindale 2015; check them out here. We've also caught up the statistics pages through February.


---
On October 4, Snake accompanied singer-songwriter Colette O'Connor in a streamed live concert presented by Live From Center Stage in Dennisport. The first of what will be a whole bunch of archived songs from this performance is now available on YouTube.

We're having a problem embedding this at the moment, and suggest that you go to
http://www.youtube.com/watch?v=KZXjXvfus3I.

All of the audio tracks from this performance are now available on this site.


---
On September 19 of 2014, we participated in a benefit for Lakota Kidz, an organization dedicated to providing assistance for the Pine Ridge Lakota Reservation in Wanblee, South Dakota. This is one of the poorest communities in the United States. The video below shows our performance of John The Revelator, in which we were joined by Robin Huer, Johnny Aperto and Ed DeFord. Thanks to Ramshackle Entertainment for this!


---
A new compilation from the UK which includes Swamp Rat by Kenny and the Night Riders, from 1964, has appeared. This recording was co-written and co-produced by Tom Zagryn and Snake. Thanks to Tom for the heads-up.


---
Stephen and the Snake have started working with an excellent lap slide guitarist named Robin Huer.


---
Our friend John Olivere has just released his new CD Songs My Friends Wrote, which includes two tunes by Stephen. One is Stephen's own rendition of Whiskey Waltz from his 2000 CD Oroboros, while the other is John's rendition of The Past Is Gone. Check it out here.


---
Folk artists Andy and Judy Daigle have released their second CD entitled Dragonfly. Snake accompanied the duo on all of these tracks. Check out audio clips here.


---
Jimi Goodwin, bassist for the UK-based rock group Doves, has produced a new solo project entitled odludek, scheduled for release on Heavenly Recordings in March of 2014. One of the songs on this album, Keep My Soul In Song, utilizes the entire orchestration track from Monkey Demon, written by Stephen and recorded by Orpheus on the Bell album Orpheus (4). Listen to a clip here.


---
IMG has released, for digital download, another in their Here's A Song! series. Volume 22 includes Snake's tune A Little Game by Barbara St. Pierre.


---
We recently learned of the passing, in July of 2012, of Carmella (Gosselin) Morris, one of the members of the duo The Chanelles, who were recorded by Snake and Tom Zagryn 'way back in 1964. Our sympathies go out to her friends and family.


---
Another new IMG release, for digital download. Check out Sing Love, which includes By The Size Of My Shoes by Orpheus.


---
Another live Orpheus recording has turned up, from late Spring or early summer of 1968. Check out Just Got Back (live).


---
There have been a couple more IMG releases, for digital download. The first, The Best of Here's A Song © (You Might Have Missed), Vol. 1, includes Can't Find The Time by Orpheus. The second, Here's A Cover Song © (You Might Have Missed), Vol. 21, includes two versions of Congress Alley; the original by Orpheus and the recent version by the Alan Lorber Orchestra and Chorus with readings from Congress Alley Confessions by Stephen Martin.


---
We've posted two more audio tracks for you to check out. The first is a clip from an Orpheus rehearsal tape recorded in Barre, MA in 1969; it's Steve's song Shalla. The second track is by folksinger-songwriter Rick Fetters, accompanied by Snake. It's a beautiful version of Sweet Survivor, recorded at the Concert for Annette in Raynham, April 13, 2013. Snake has been accompanying Rick in live performance for several years now, and also backs Rick with Andy and Judy Daigle in their folk trio Rick, Andy and Judy.
---